One of my favorite pastimes is walking around my Allandale neighborhood. The trees are well established, yards are clearly cared for, folks are friendly, and houses are interesting to look at. Funny enough, I don't know how long I lived in the neighborhood before I realized that we have our own little family graveyard there—Davis Cemetery—tucked into a parcel of land between two homes on Vine, off Twin Oaks and Cavileer.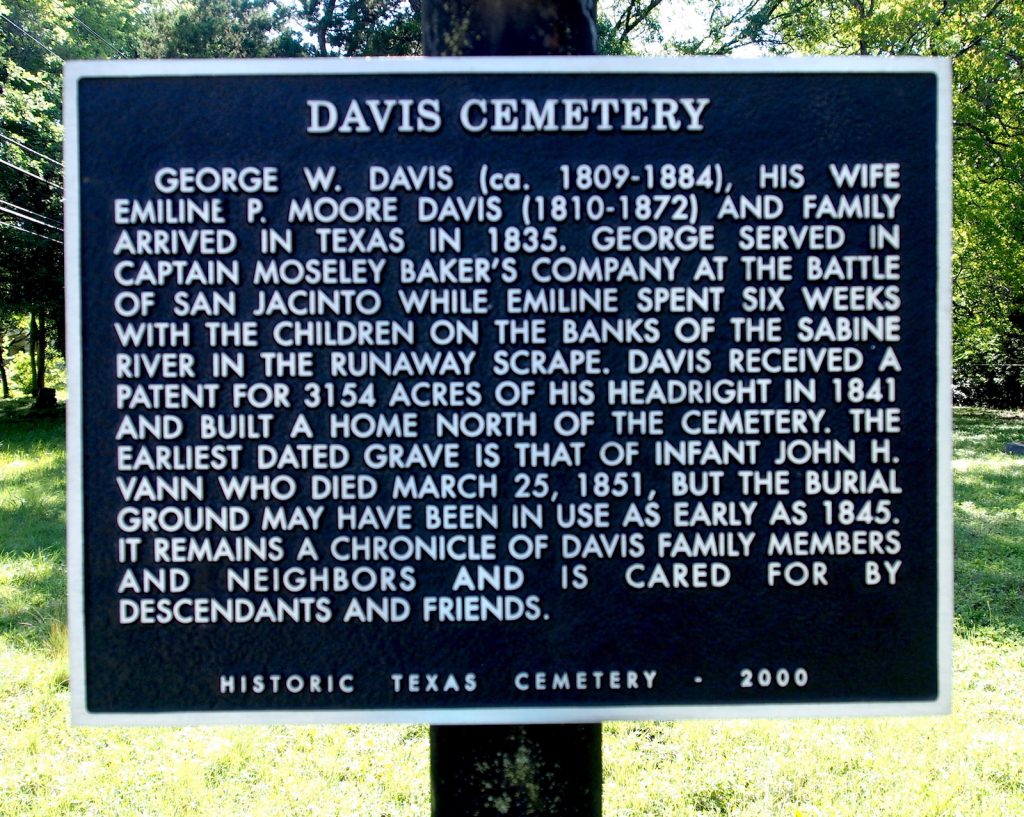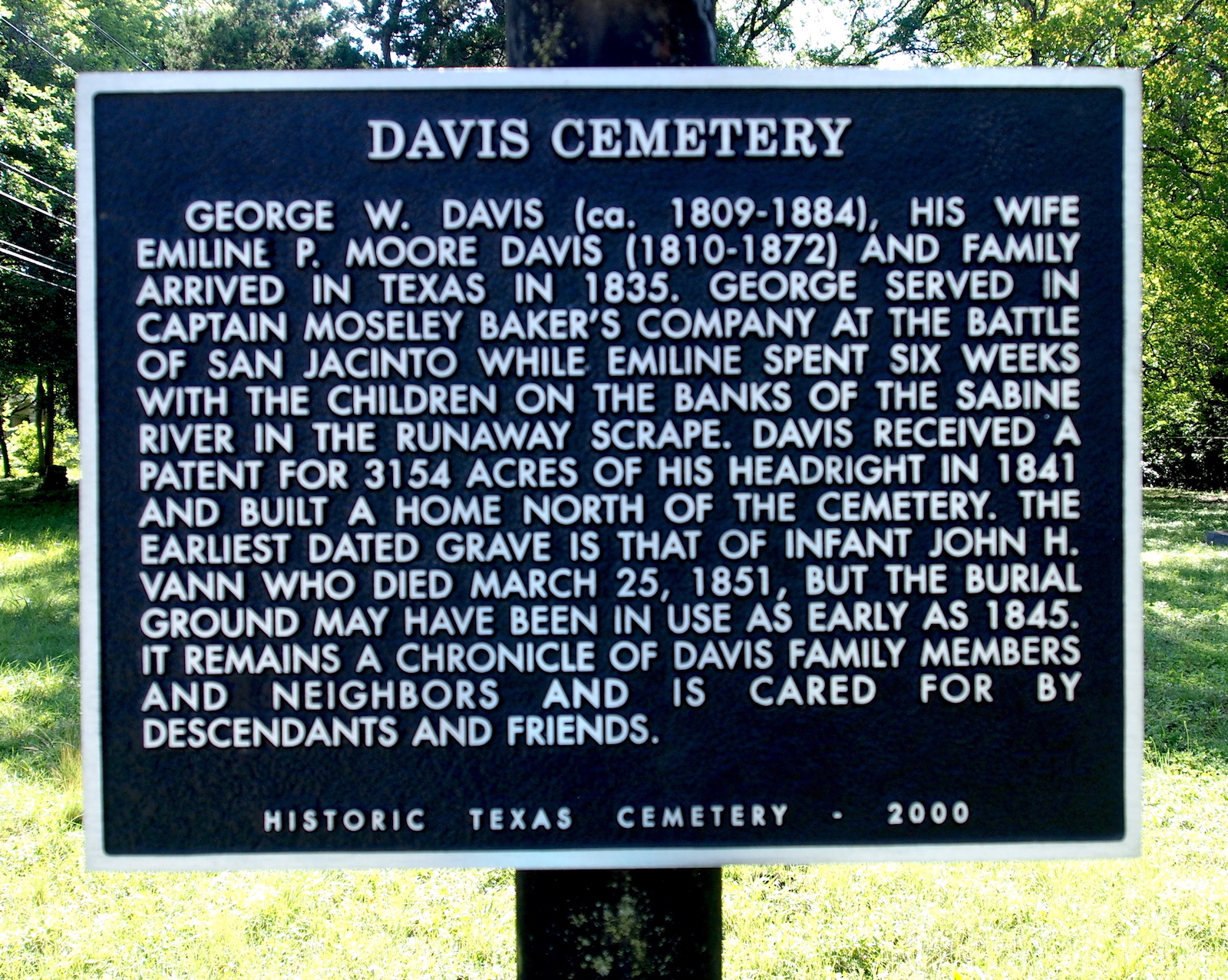 Research shows that George Davis and his wife Emiline Moore Davis settled in Austin in 1835. George served in the Battle of San Jacinto while his wife and kids hid out on the banks of the Sabine River in what's known as the "Runaway Scrape". That's when Texans were forced by war to flee their homes beginning in 1836.
A few years later in 1841, George received a patent for 3,154 acres of his "headright" (a legal grant of land given to settlers). He soon built his home in what is currently the Allandale neighborhood. It's believed that the cemetery was put into use a little later, with the first grave dating to 1851 for the burial of an infant son.
Davis family members and neighbors used this quiet sanctuary as their final resting place. There are about a hundred graves on this plot of land, which was closed in 1918. You can simply walk through the unlocked gate and spend a few minutes in silent contemplation as you read the headstones. Though the grave sites are still being taken care of, many of the markers are difficult to read. Some have been broken and perhaps vandalized, and some are just leaning against the trees. Nevertheless, it's a neighborhood curiosity that you might enjoy walking through. Nothing scary about it…just peace and quiet.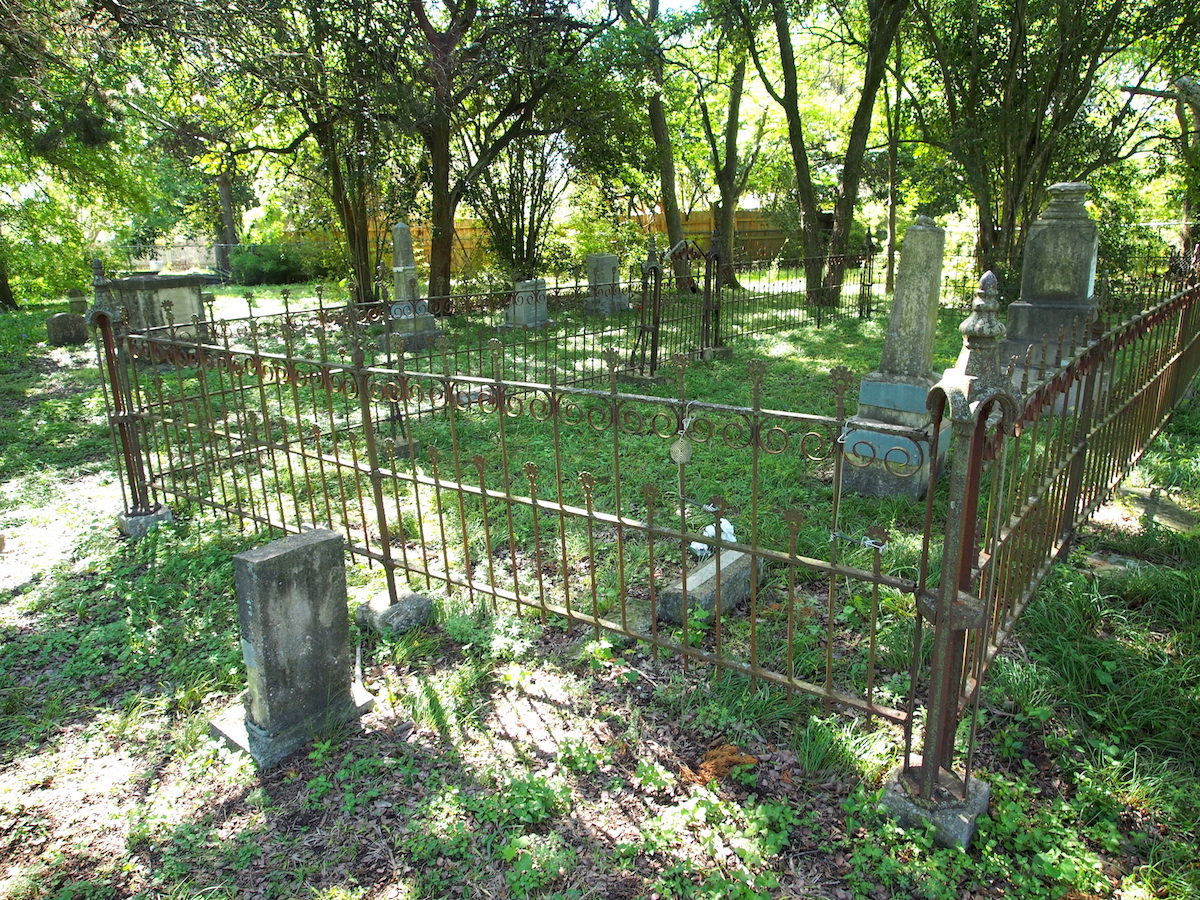 Additional Information
Sign up for Neighborhood News and learn even more about your local real estate market. Target this helpful monthly update toward any zip code area you're most interested in.
Maria K. Benning, REALTOR
---